Important Dates
| | |
| --- | --- |
| Full Paper Submission | July 30, 2022 August 06, 2022 |
| Notification to Authors | August 30, 2022 |
| Camera Ready Submission | September 10, 2022 |
| Registration Deadline | September 05, 2022 |
| Conference Date | September 16-17, 2022 |
Submission Guidelines
Authors are invited to submit original, previously unpublished research papers, describing particular challenges or experiences or proposing novel solutions relevant to the scope of the conference. Papers must present original and unpublished work and should not be currently under review by any other conference or journal. Papers should be written in English and formatted according to the
Springer LNCS
one-column page format. Papers must have a length of 10-12 pages in LNCS format. For more detailed guidelines, please visit official
Springer Guidelines
website.
For any issues related to the submission process, please, feel free to contact us:
info@iccida.net
Proceedings Publication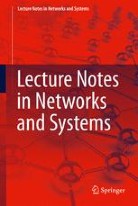 All papers accepted and presented from the conference will be published by Springer as a proceedings book volume in the Book Series,
Lecture Notes in Networks and Systems (LNNS).
Springer will conduct quality checks on the accepted papers and only papers that pass these checks will be published.
All books published in the series are submitted for consideration in Web of Science.
Review Process
All submitted papers will be reviewed by at least 2 independent reviewers. Additional reviewers will be consulted if required.
All papers will go through plagiarism checker. Plagiarism report must not exceed 20%
All papers must be formated according to the given template (Springer LNCS).
Paper acceptance will be based on originality, significance, technical soundness, and clarity of presentation.
Authors must make sure that they submit previously unpublished papers to this conference.
1. Special Session on Data Analytics for Intelligent Transportation Systems (DA4ITS)
Optimization and analysis of transportation systems have considerably become more autonomous and smarter with the utilization of connectivity and automation in terms of overcoming urbanization problems, such as ever-growing population, increasing personal travel activities, limited budgets for infrastructure deployments, etc. With this in mind, there is an increasing need for high cooperation for innovative, strategic, and operational management strategies among different types of transportation modes, with different objectives and policies. Intelligent transportation systems (ITS), even more today than before, will have significant duties in providing efficient integration and cooperation among different technologies and services.
With the utilization of such technologies and services, complex and diverse multi-source ITS data have increased massively. Those valuable vast amounts of data can be handled by big data analytics in terms of providing efficient, safe, and convenient ITS operations. Through the big data oriented emerging technologies, traffic becomes more intelligent, more manageable, and safer.
We welcome original contributions on methodologies, formalisms, algorithms, and solutions on Big Data for the following topics and related areas:
Traffic Optimization
Road Network, Rail Traffic, and Air Traffic Analysis and Management
Traffic Safety
Connected and Autonomous Vehicles
Machine Learning, Deep Learning and Optimization Techniques for ITS
Mobility and Accessibility
Data Collection, Sensing and Detectors
Special Events and Emergency Management
Environment and Air Quality
Logistics
Big Data in Vision, and Environment Perception
Organizing Committee
Dr. Cafer Avcı, Transportation Engineering, Aalto University, Finland (Session Chair)
Dr. Adem Tuncer, Computer Engineering, Yalova University, Turkey
Dr. Ahmet Şakir Dokuz,Computer Engineering, Nigde Omer Halisdemir University, Turkey
2. Special Session on Metaverse in Data Analytics (MeDA)
The metaverse has quickly become a hot issue in both technology and socioeconomics. The metaverse is a hybrid of virtual reality, augmented reality, and mixed reality that blurs the barriers between online and offline relationships. It will become a place where people can work, shop, play, and participate.
The value chain of the metaverse may include different layers such as infrastructure, human interface, decentralization, spatial computing, creator economy, discovery, and experience. Taking advantage of these layers, some areas in which AI and data science can play a relevant role in the future of the metaverse, not only from a product perspective, but also considering how AI and data science could make the Metaverse more inclusive. We invite submissions on a wide range of research topics, including, but not limited to:
Data analytics on physical devices and sensors
Recognition and rendering for metaverse
User interaction
Technical methods
AI-aided applications such as healthcare, manufacturing, smart cities, and gaming
The authors of selected best papers will be invited to extend their contributions for the
Journal of Metaverse
.
Organizing Committee
Dr. Sebnem Ozdemir, Istanbul Istinye University, Turkey (Session Chair)
Dr. Süleyman Eken, Information Systems Engineering, Kocaeli University, Turkey
Dr. Enis Karaaslan, Computer Engineering, Mugla Sitki Kocman University, Turkey
3. Special Session on Artificial Intelligence for Cyber Security (AI4CS)
The recent COVID-19 pandemic opens a new door of hope and aspiration to the world. The pandemic thought us how to adopt with the changes and new technologies. In fact, all most all professions can be accomplished with the help of digital technology. Undoubtedly, the world is now on its digital age where all most all sectors such as education, software, and business have gracefully accepted the change. However, every opportunity comes with some challenges. The biggest threat to this digital era is security to our confidential information. In this regard, though there are numerous techniques and tools using encryption, watermarking, and steganography for achieving protection to the information in transit. Still, it looks we are far away from complete protection. Thanks to the recent advancement of machine learning and artificial intelligence (AI), we can now think of better solution in achieving greater security to our information. Applications of AI can be a real boon to the field of privacy preserving and copyright protection. In this aspect, we can think of a digital World, which can be free from fake and forged information.
We invite high quality research and contributions in this domain to explore the possibility of AI enabled tools using watermarking, steganography and encryption in the following areas:
Artificial intelligence in Cloud Security
Artificial intelligence in Blockchain
Artificial intelligence in Internet of Thing (IoT) Security
Artificial intelligence in Steganography
Artificial intelligence in Watermarking
Artificial intelligence in Cryptography
Organizing Committee
Dr. Aditya Kumar Sahu, Department of Computer Science and Engineering, Vignan's Foundation for Science, Technology and Research (Deemed to be University), Andhra Pradesh, India (Session Chair)
Dr. Mainak Biswas, Department of Computer Science and Engineering, Vignan's Foundation for Science, Technology and Research (Deemed to be University), Andhra Pradesh, India
Dr. Serdar Solak, Information Systems Engineering, Kocaeli University, Turkey
Special Issues
The authors of selected best papers will be invited to submit the extended versions of the papers for the following special issues. Authors must present their papers at the ICCIDA conference and then they can extend the papers to submit for the special issues. Papers with significant contributions in the extended version will be considered for further review process.
Authors can benefit from one of the following SI:
Expert Systems (Wiley, IF: 2.587, Q2): Computing, Intelligence and Data Analytics for Wisdom (CIDA4Wisdom)
All articles in Intelligent Automation & Soft Computing (IASC, ISSN: 1079-8587) are published in full Open Access. Therefore, authors have to pay an article processing charge (APC) as specified by the journal for all accepted articles. Please note that the conference registration does not cover for the APC of Intelligent Automation & Soft Computing journal.
Awards & Participation
All accepted papers that are presented will be awarded a presentation certificate.
The Best Paper certificate will be awarded to the author(s) of the best paper. The selection will be based on reviewers' comments and recommendations of the session chair.